Hopefully everything will work smoothly for you – however, if there is something wrong, please take a moment to email us (forum@badminton-coach.co.uk) so that we can put it right !
 Please do not SPAM this forum – anyone found posting non-badminton related messages or ADVERTISING without permission will be removed without notice and may be banned from using the forum in the future.
Membership of this Badminton Discussion Forum is FREE
To join, just click the Register button just BELOW on the right.  Please note however that any strange email addresses (lots of random letters etc) with an obscure user name will be deleted.


Topic RSS
Related Topics
Badminton Shoes
May 11, 2014
8:53 pm

Ed
Forum Posts: 186
Member Since:
March 2, 2010

Offline
When I started about a decade ago, I used a Nike running shoe which felt okay. When they were worn, I gave it a go and invested in the cheapest Yonex' I could find. What a difference that was. Ever since, I never trusted a non-badminton related brand again. Which makes IMHO a bit of sence: you don't see tennis players in basket shoes ? Or vice versa. And by now, there are enough badminton brands around besides Yonex. But if this works for you, feel free. This is just my experience, and my opinion.
Cheers, ED
May 12, 2014
9:31 am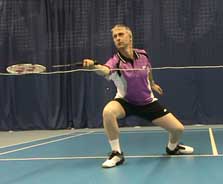 Paul Stewart
Cheshire, UK
Forum Posts: 1283
Member Since:
February 15, 2011

Offline
Generally I don't recommend badminton players wearing non badminton shoes. Badminton shoes are designed for purpose, just as a running shoe is designed for running, taking into consideration anticipated running movement.
Of course there are some players who prefer more cushioning than others. Also there are some that will argue a squash shoe is the same as a badminton shoe. Tennis is also similar although the dynamics of movement are different.
It does boil down to personal choice and budget. But, there are some very good shoes at £40 or under.
Paul
May 13, 2014
3:52 pm

klee888
Forum Posts: 2
Member Since:
June 5, 2012

Offline
May 13, 2014
11:38 pm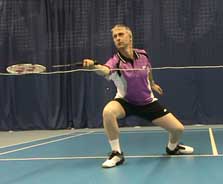 Paul Stewart
Cheshire, UK
Forum Posts: 1283
Member Since:
February 15, 2011

Offline
Kevin
This is a tough question to answer. I've worn so many good shoes but they are no longer available so in many respects don't count. I currently wear Victor 9100 in yellow which I really like. Personally I rarely discuss the technology with a shoe because it could be marketing hype and nothing more.
There's a lot of talk about cushioning. Some players occasionally look for too much which is a bigger danger because I am concerned too much creates a potential for instability, which in turn can lead to serious injury.
I know Yonex shoes will be good as they rarely make a bad shoe. Asics have a great reputation and are worth a look. I can't speak for other brands as I don't see these shoes around the clubs.
What do you think?
Paul
May 19, 2014
10:46 am

AWT
Scotland
Forum Posts: 7
Member Since:
January 9, 2012

Offline
Hi All
Paul's right, this is a really tough question and one that is real trial and error.
I've tried various versions of Yonex, also Yehlex and Ashaway and finally settled on HI-TEC AD PRO COURT SHOES.
For me they have the right amount of cushioning, support and weight, plus you can pick them up for around £30 – £40.
Some stores advertise them as a Badminton Shoe, others as a Badminton, Squash and Tennis Shoe, either way, they suit me.
The important thing, as Paul also consistently says, only wear them inside, not outside.  That way they last for ages, as do all the others.
Hope that helps, at least a little.
Allan
Forum Timezone:
Europe/London
Most Users Ever Online: 196
Currently Online:
8 Guest(s)
Currently Browsing this Page:
1 Guest(s)
Top Posters:
Matthew Seeley: 391
Peter Warman: 239
Ed: 186
Dobbie98: 165
gingerphil79: 158
Member Stats:
Guest Posters: 10
Members: 1510
Moderators: 1
Admins: 2
Forum Stats:
Groups: 2
Forums: 8
Topics: 580
Posts: 4712
Newest Members:
nbaby, a_grimshaw@yahoo.com, poloplayer, Aron Roy, Michael Rathjen
Administrators: AngieS: 0, Paul Stewart: 1283