Hopefully everything will work smoothly for you – however, if there is something wrong, please take a moment to email us (forum@badminton-coach.co.uk) so that we can put it right !
 Please do not SPAM this forum – anyone found posting non-badminton related messages or ADVERTISING without permission will be removed without notice and may be banned from using the forum in the future.
Membership of this Badminton Discussion Forum is FREE
To join, just click the Register button just BELOW on the right.  Please note however that any strange email addresses (lots of random letters etc) with an obscure user name will be deleted.


Topic RSS
T-shirts
March 11, 2010
5:09 pm

m.y
Forum Posts: 50
Member Since:
March 1, 2010

Offline
March 11, 2010
10:09 pm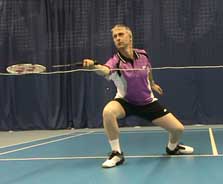 Paul Stewart
Cheshire, UK
Forum Posts: 1283
Member Since:
February 15, 2011

Offline
M.Y.
I don't know too much about the technology of the shirts. I do like wearing the tru cool Yonex shirts – really comfortable and seem to stay fresh throughout the game.
Whilst a shirt will not help you win a game, a poor shirt can certainly play a part in losing a game. If you wear a shirt that is highly absorbant, it can stick to your body. This is extremely uncomfortable and can hinder shot production or rub in awkward places. Eventually, this can lead to a break in focus and concentration and a loss of points.
The most important aspect of clothing to many is that if you look like a badminton player, mentally you play better.
Personally, this game is all about skill – skill in movement, stroke production, tactics and mind control. If you have all of the above, then you can play to a high standard and it won't matter what racket, shirt or footwear you have.
Paul
February 20, 2011
11:55 am

Simon
Forum Posts: 135
Member Since:
February 15, 2011

Offline
I'm not sure what yonex call their technology but adidas is climacool and nike is dri-fit.
It soaks up sweat from the inside of the shirt and moves it to the outside resulting in keeping you cooler and less sticky.
It works really well in my opinion.
Interesting point, the technology was invented for the New Zealand Rugby team and was scrutinised by the ruling powers as it made it more difficult for the tackler to gain purchase on the ball holders shirt, needless to say, every rugby team in the world wears them now.
Not sure how true this is but I remember the controversy over the new shirts and it makes sense cus the old shirts weighed more than the boots !
February 21, 2011
2:08 pm

Term`
Forum Posts: 38
Member Since:
October 25, 2010

Offline
a lot of my shirts are Yehlex and I really like them,  they're light and keep you cool.  I sweat an insane amount whilst playing badminton but its never an issue whilst wearing them.
http://www.yehlex.co.uk/clothing/
see what you think,  decent range and fairly well priced imo…
February 21, 2011
2:10 pm

Term`
Forum Posts: 38
Member Since:
October 25, 2010

Offline
February 21, 2011
2:29 pm

Simon
Forum Posts: 135
Member Since:
February 15, 2011

Offline
February 21, 2011
11:14 pm

Jonathan BEL
Forum Posts: 105
Member Since:
April 4, 2010

Offline
* Because I'm worth it… *


When a bunch of guys discussing about clothing HAHAHAHAHA… * What else ? *
What I'm looking for is :
– Look : As Paul said, looking good will (sometimes) bring you a bit more confidence. I don't know why but that works haha.
What I want to do next, is having my partner and I wearing the same outfit. We will look like a real pairing, act like one and it would really be awesome (Remember I'm a double player).
– Comfort : A shirt which is too tight, is really a big pain in the *** for my movements. That's purely personnal but I do like the shirts without sleeves. PG, TH and LCW's new shirts are quite nice. I may try to buy it or asking it for my birthday haha.
For the perspiration, well, I do not believe that Yonex
clothing will bring me more than another brand… I may be wrong on that
one though. I'm the kind of guy who sweats a lot, so I would prefer to bring a second shirt with me rather than using the same shirt during a whole tournament.
I know that the topic is about the shirt but I have to say that when I'm buying a shirt, I have to choose the shorts that I want to combine with it. It's important for the look and again for my comfort.
For now, I'm using elastic shorts which is not bad but I would like to give a try to "normal" shorts. I have to compare them to think about the next set of clothes I'm going to buy.
Jonathan
February 22, 2011
12:17 am

Matthew Seeley
Members
VIP Coaching Program Members
Forum Posts: 391
Member Since:
August 12, 2010

Offline
A very interesting topic! I personally find the cheapest plain tshirts I can and wear those! For me: it really doesn't matter. On the other hand, there is nothing better than wearing the same kit as your partner, or wearing the same kit as a squad of players. It makes you feel professional AND it might make your opposition worry that you and your partner (if doubles) are the real deal!
Matt
EDIT: Footwear DOES matter to me on the other hand. Need good shoes please! Thanks!
February 22, 2011
12:47 pm

Simon
Forum Posts: 135
Member Since:
February 15, 2011

Offline
February 26, 2011
10:41 pm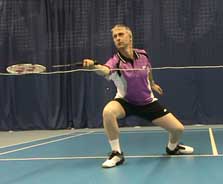 Paul Stewart
Cheshire, UK
Forum Posts: 1283
Member Since:
February 15, 2011

Offline
Forum Timezone:
Europe/London
Most Users Ever Online: 196
Currently Online:
2 Guest(s)
Currently Browsing this Page:
1 Guest(s)
Top Posters:
Matthew Seeley: 391
Peter Warman: 239
Ed: 186
Dobbie98: 165
gingerphil79: 158
Member Stats:
Guest Posters: 10
Members: 1508
Moderators: 1
Admins: 2
Forum Stats:
Groups: 2
Forums: 8
Topics: 580
Posts: 4712
Newest Members:
poloplayer, Aron Roy, Michael Rathjen, stanjvincent@gmail.com, juanasgreene
Administrators: AngieS: 0, Paul Stewart: 1283