Hopefully everything will work smoothly for you – however, if there is something wrong, please take a moment to email us (forum@badminton-coach.co.uk) so that we can put it right !
 Please do not SPAM this forum – anyone found posting non-badminton related messages or ADVERTISING without permission will be removed without notice and may be banned from using the forum in the future.
Membership of this Badminton Discussion Forum is FREE
To join, just click the Register button just BELOW on the right.  Please note however that any strange email addresses (lots of random letters etc) with an obscure user name will be deleted.



Topic RSS
Related Topics
String prices
March 26, 2015
2:11 pm

Westie
Forum Posts: 1
Member Since:
March 26, 2015

Offline
Hi All,
I'm just wondering what others are paying for racket restringing, there is very little choice where I live but the one stringer does seem to do good consistent work. Ive never tried mail order stringing but as that would put it above this price anyway there is no need to,
The prices including string is from £20 -25 per racket dependent on string choice, using Yonex strings, located in Berkshire
What does everyone else pay?
Cheers
Adam,
March 26, 2015
6:44 pm

AlexLaw
Canada
Forum Posts: 45
Member Since:
November 3, 2013

Offline
Well in HK it's about US$10 to 13 depending on string used, but this is HK, the most competitive MEDC in the world.
Back to reality, I think Paul does it for 15 or 20 pounds. I don't recall it clearly, but it should be those two numbers. He's been stringing for a huge number of years, and he's currently stringing for team Victor and one of em' is an olympic gold medallist. Don't know if the price has changed since though…
Realistically, I'd expect the price in the UK to be 15 pounds so you're overpaying a little. But as you said before, it's a monopoly so he can charge whatever he wants and there isn't a single thing you can do about it.
March 26, 2015
8:17 pm

Woody
Sheffield, England
Forum Posts: 19
Member Since:
December 10, 2013

Offline
March 31, 2015
10:09 pm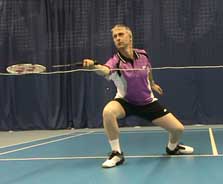 Paul Stewart
Cheshire, UK
Forum Posts: 1283
Member Since:
February 15, 2011

Offline
I charge £15 for BG65 or similar and £17 for BG80.
There are many who charge less. I class myself as a professional stringer and therefore charge the right money for the job. I see so many charging £10 and yet I'm pretty certain they won't be declaring the income and paying tax on their earnings.
Without this sounding bitter or being taking out of context, there are to many amateur stringers who constantly undercut professional stringers. It won't be stopped but we don't need more amateurs in racket sports – we have enough.
I don't worry about others trying to muscle in and sell their stringing services to players at my club. My stringing is very good and I have the credibility that stringing for the world's best gives me. I don't play on this much but it's a nice trump card to hold.
I'll be writing about my All England adventures very soon.
Paul

Forum Timezone:
Europe/London
Most Users Ever Online: 196
Currently Online:
6 Guest(s)
Currently Browsing this Page:
1 Guest(s)
Top Posters:
Matthew Seeley: 391
Peter Warman: 239
Ed: 186
Dobbie98: 165
gingerphil79: 158
Member Stats:
Guest Posters: 10
Members: 1510
Moderators: 1
Admins: 2
Forum Stats:
Groups: 2
Forums: 8
Topics: 580
Posts: 4712
Newest Members:
nbaby, a_grimshaw@yahoo.com, poloplayer, Aron Roy, Michael Rathjen
Administrators: AngieS: 0, Paul Stewart: 1283