Hopefully everything will work smoothly for you – however, if there is something wrong, please take a moment to email us (forum@badminton-coach.co.uk) so that we can put it right !
 Please do not SPAM this forum – anyone found posting non-badminton related messages or ADVERTISING without permission will be removed without notice and may be banned from using the forum in the future.
Membership of this Badminton Discussion Forum is FREE
To join, just click the Register button just BELOW on the right.  Please note however that any strange email addresses (lots of random letters etc) with an obscure user name will be deleted.



Topic RSS
Gamesmanship
October 17, 2014
11:10 pm
Rich Mets
Ambleside, Cumbria
Forum Posts: 37
Member Since:
September 23, 2010

Offline
Hi everyone, played my first match of the new season last night and despite getting all 6 of my games in a 9-9 draw the night was tarnished by a controversial moment on court of which I regret for my part. We were playing against our local rivals (a team whose club nights I attend so am well acquainted with their players) and having won the first end of our top men's we were in a hard fought battle in the second end with the score around 15-14 in our favour. My partner flick served our opponent and his return was an attempted cross court smash which actually resulted in him scooping the shuttle from behind him and slinging it over the net (as much a foul shot as you could possibly imagine). This wasn't a slight miss-hit nor was it in a fast paced rally where the next shot is already upon you and you've not had the opportunity to call a foul shot and then the point has continued – this was just blatantly as obvious a foul shot as you'll witness In Badminton. A call of a foul shot wasn't forthcoming and we both stood shocked as he claimed the point with the attitude of 'yeah I'm having that'. At this point regrettably the red mist came down as I challenged this, however although I may have come across as 'aggressive' I at no point swore or threatened anyone etc. An argument ensued as our opponent claimed that he wasn't willing to concede the point in 'such a tight game' and apparently he was just evening things up as we'd done the exact same thing in the previous end (not that anyone on court could recall that incident!) We agreed to play a let and although I realise it is their call, for me it was just blatant gamesmanship in a very tight game. Fortunately we went on to win comfortably but what I want to know is what everyone's opinion is on how you are supposed to react in said situation. There is an absolute dearth of young players coming through in our area and I believe this sort of tactic from what you would consider 'league veterans' is partly to blame. If they cant win legitimately they'll resort to gamesmanship and wind up tactics in order to gain an advantage.
After the game I apologised for my aggressive reaction and was told that I was 'out of order', 'a young upstart' and 'lacking in court etiquette' but this kind of thing happens all the time and what am I supposed to do? – just accept that cheating is part of the game and get on with it? I hope that this incident is now already water under the bridge but what upsets me still is that my questioning of the shot was considered outrageous whereas the actual foul shot is just 'part of the game' so to speak.
Thoughts please…
October 19, 2014
11:35 pm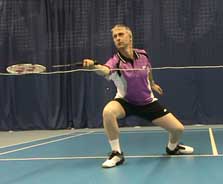 Paul Stewart
Cheshire, UK
Forum Posts: 1283
Member Since:
February 15, 2011

Offline
Rich
Interesting situation and question.
As a player who knows the rules you have every right to question a shot. If the shot was definitely scooped or slung when it is a foul shot and should be called or at least questioned. Personally I believe you did the right thing by questioning the shot, however without being present I cannot say whether it was questioned in the correct manner (albeit difficult).
I have found that some league veterans are there by number only and not skill and experience. Some do not know the rules, do not know how to play doubles and from my experience some do not even know how to hold their racket correctly. However there can be a certain kind of attitude that they have seen it, done it and should not be questioned. I do not consider that is right.
If you approached the situation in an aggressive way then I think you can see the error of your ways and probably got a more defensive response. I can't condone that although you were in the right to question the shot. I don't like cheating of any kind and have seen players deliberately cheat to score a few cheap points or as a tactic to upset their opponents.
In this situation I think it's best to chalk this up as a learning experience and move on. Perhaps next time, use a sense of humour to question the shot and maybe the outcome will be different. Let's hope it doesn't happen again.
Paul
October 21, 2014
1:11 pm
Roger
West Midlands UK
Forum Posts: 147
Member Since:
March 10, 2013

Offline
Just to clarify the laws :
It shall be a 'fault':
13.3 if in play, the shuttle:
13.3.7 is caught and held on the racket and then slung during the execution of a stroke;
13.3.8 is hit twice in succession by the same player. However, a shuttle hitting the head and the stringed area of the racket in one stroke shall not be a 'fault';
13.3.9 is hit by a player and the player's partner successively; "
It clearly outlaws all double hits by a player, accidental or deliberate, unless the double hit takes the form of a frame and string double hit.
Unfortunately the change in the double hit law some years ago led some players to insist, even today, "there is no such thing as a sling"
Sadly you will always have players that will interpret the rules to suite themselves, or to put it another way cheat.
I know from experience that, in the heat of competition, it's difficult to keep a lid on your emotions when faced with blatant cheating.
Paul is right that you should question anything that you feel is an infringement of the laws.
Obviously be as calm as you can, discuss the shot with your partner, it's always better to be in agreement, then discuss the point with the opposition. Remember that lets are available to settle disputes and should not be looked upon as loosing face.
What you must not do is dwell on the disputed point,that's over and gone and the next one needs to be won.
If you are still angry, try and channel that aggression into positive energy, it really helps.
Lastly the golden rule.
Always carry an up to date copy of the laws with you to prove your point.
October 30, 2014
9:37 pm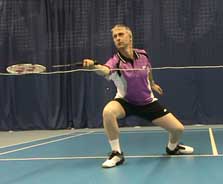 Paul Stewart
Cheshire, UK
Forum Posts: 1283
Member Since:
February 15, 2011

Offline
I'll add one more rule that all players should remember. Whenever you are upset with your opponents…SMILE. If they have blatantly cheated then they won't like you smiling. The game of psychology is best played by not allowing your opponents to get to you and know they have achieved their goal. When you smile they haven't a clue what's going on and generally know they cannot continue cheating as it's not a winning tactic.
Paul
November 13, 2014
7:44 pm

Ed
Forum Posts: 186
Member Since:
March 2, 2010

Offline
(Sorry, couldn't resist):
"However, a shuttle hitting the head and the stringed area of the racket in one stroke shall not be a 'fault';"
Anybody ever seen such a situation in competition ? Or can we simply say that between all the "good and sane" rules, this little one frowns our eyebrows ? I think this rule got voted late that night


Cheers, ED
November 13, 2014
9:37 pm
Roger
West Midlands UK
Forum Posts: 147
Member Since:
March 10, 2013

Offline
Got to agree with you Ed.
Despite my previous post regarding the rules on double hits and slings (don't shoot the messenger) I have to say that my clubs decided, with a huge majority, some time ago not to call any miss hits on club nights.
The result of this has been far more harmonious games and instances of miss hits now being accepted as not intentional and part of the game.
This only applies to club nights.
Come the matches it's back to the same old, same old.
There are similar laws in tennis regarding double hits and slings but with one main difference. It has to be deemed deliberate.
So, to put it out there, should the laws be amended.
Look forward to you comments.
Roger
November 13, 2014
10:05 pm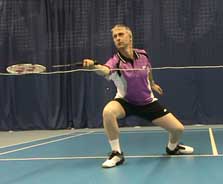 Paul Stewart
Cheshire, UK
Forum Posts: 1283
Member Since:
February 15, 2011

Offline

Forum Timezone:
Europe/London
Most Users Ever Online: 196
Currently Online:
3 Guest(s)
Currently Browsing this Page:
1 Guest(s)
Top Posters:
Matthew Seeley: 391
Peter Warman: 239
Ed: 186
Dobbie98: 165
gingerphil79: 158
Member Stats:
Guest Posters: 10
Members: 1510
Moderators: 1
Admins: 2
Forum Stats:
Groups: 2
Forums: 8
Topics: 580
Posts: 4712
Newest Members:
nbaby, a_grimshaw@yahoo.com, poloplayer, Aron Roy, Michael Rathjen
Administrators: AngieS: 0, Paul Stewart: 1283