Hopefully everything will work smoothly for you – however, if there is something wrong, please take a moment to email us (forum@badminton-coach.co.uk) so that we can put it right !
 Please do not SPAM this forum – anyone found posting non-badminton related messages or ADVERTISING without permission will be removed without notice and may be banned from using the forum in the future.
Membership of this Badminton Discussion Forum is FREE
To join, just click the Register button just BELOW on the right.  Please note however that any strange email addresses (lots of random letters etc) with an obscure user name will be deleted.



Topic RSS
Little issues with the site
October 20, 2015
1:30 am
moonwitch
Forum Posts: 5
Member Since:
October 13, 2015

Offline
This is at the attention of the webmaster/forum admin.
I apologise for posting this here, but there is no other way that I could discover.
Using the login page of the site; will not log me in.
Using the login page of the forum; will redirect to the wp-login.php page, but will then give me a 404.
The only means to login, is actually clicking register, clicking login there. It's a bright blue background that leads to the WP admin pages (just for my profile).
This means that or we've got three different systems (forum, blog/cms – wordpress can be both honestly and something in-between) and neither of the logins talks to one another – and the links are scattered. This isn't criticism, it's just a quick bug report. 🙂
Basically; the forum login section (I am assuming it's a div with ajax based login) isn't redirecting the post-method properly.
On the screenshot; you can see it *does* recognise me (note the 'welcome back moon witch') but still requires me to login (right hand side). Those links aren't working to login.
https://www.dropbox.com/s/24qwblc29gby7kp/Screenshot%202015-10-20%2002.23.51.png?dl=0
If I can help, feel free to contact me – my email is in my profile (at the admin's discretion of course). 🙂
October 20, 2015
4:35 pm
Roger
West Midlands UK
Forum Posts: 147
Member Since:
March 10, 2013

Offline
October 23, 2015
6:03 pm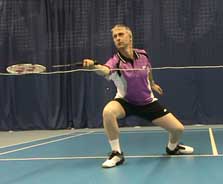 Paul Stewart
Cheshire, UK
Forum Posts: 1283
Member Since:
February 15, 2011

Offline
October 26, 2015
2:59 pm

Dee
Forum Posts: 29
Member Since:
December 10, 2011

Offline
October 26, 2015
4:40 pm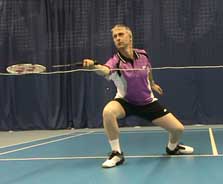 Paul Stewart
Cheshire, UK
Forum Posts: 1283
Member Since:
February 15, 2011

Offline
Dee
Since bringing this to our attention, we have been working hard liaising with the forum company and wordpress to get it fixed. However, if we're not aware of the problem then there's not much we can do. I'm glad we got it there and it's nice to see you online asking questions and providing comments. Sadly there are several thousand players who sit and do nothing with the forum.
They could learn so much if they bothered to ask questions.
Paul

Forum Timezone:
Europe/London
Most Users Ever Online: 95
Currently Online:
14 Guest(s)
Currently Browsing this Page:
1 Guest(s)
Top Posters:
Matthew Seeley: 391
Peter Warman: 239
Ed: 186
Dobbie98: 165
gingerphil79: 158
Member Stats:
Guest Posters: 10
Members: 1408
Moderators: 2
Admins: 2
Forum Stats:
Groups: 2
Forums: 8
Topics: 580
Posts: 4711
Newest Members:
Acaelus, phil5, TimE, febrianj, macbrown
Moderators: LW Support: 0, Design: 0
Administrators: AngieS: 0, Paul Stewart: 1283