Hopefully everything will work smoothly for you – however, if there is something wrong, please take a moment to email us (forum@badminton-coach.co.uk) so that we can put it right !
 Please do not SPAM this forum – anyone found posting non-badminton related messages or ADVERTISING without permission will be removed without notice and may be banned from using the forum in the future.
Membership of this Badminton Discussion Forum is FREE
To join, just click the Register button just BELOW on the right.  Please note however that any strange email addresses (lots of random letters etc) with an obscure user name will be deleted.


Topic RSS
Related Topics
All England Badminton Championships 2011
January 17, 2011
6:10 pm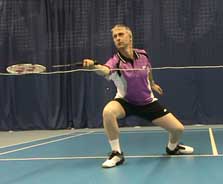 Paul Stewart
Cheshire, UK
Forum Posts: 1283
Member Since:
February 15, 2011

Offline
Believe it or not, our beloved Championships are fast approaching. Has the year gone that fast?
As always, I'll be travelling to Birmingham probably on Wednesday/Thursday and expect to be around on Friday and Saturday.
If any reader and contributor from this forum is attending and would like to meet, then perhaps we can arrange something?
I know it's early days yet. But, if we don't start early, there just won't be time to do anything.
At the end of the day, if there just too many interested in meeting up, then I'm not sure how we can manage it at this moment in time. But, let's cross that bridge when we get to it.
I look forward to hearing from you.
Paul
January 18, 2011
10:44 am

Jin
Forum Posts: 20
Member Since:
November 27, 2010

Offline
January 18, 2011
6:47 pm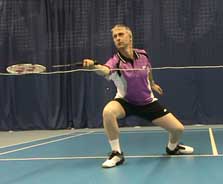 Paul Stewart
Cheshire, UK
Forum Posts: 1283
Member Since:
February 15, 2011

Offline
March 4, 2011
9:10 pm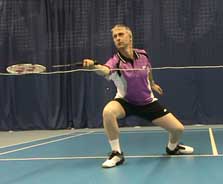 Paul Stewart
Cheshire, UK
Forum Posts: 1283
Member Since:
February 15, 2011

Offline
Looking forward to next week. Can't believe the All Englands is here again.
I've got plenty of meetings to have whilst at the tournament, although mostly players I've met, emailed or been on my residential courses that I know will be there. I love these meetings as I get to find out so much about their game and what's improved over the year.
I'll be meeting with the Yonex Team downstairs where the business meetings take place. This is where the retailers meet with the reps and place orders for next year. All the latest racquets, clothing, shoes and bags will be on display (although not sold to the public upstairs).
Whilst at the tournament I'll be paying particular attention to key techniques to see if there are any changes, albeit minor to spot and take away. Also, I'll be thinking about the tactics employed and why the players have used them.
Most of all, I'll be having a lot of fun!
For those of you that have contacted me and will be travelling to Birmingham, please say hello if you see me. I may not know you but it'll be so good to chat and put a face to a name.
To your success.
Paul
March 10, 2011
8:22 pm

Ed
Forum Posts: 186
Member Since:
March 2, 2010

Offline
March 10, 2011
10:26 pm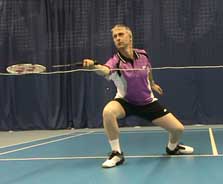 Paul Stewart
Cheshire, UK
Forum Posts: 1283
Member Since:
February 15, 2011

Offline
Ed
Yes, I am going to write about what I see. I really enjoyed that last year and hope players will leave their comments on my article.
I go to All Englands tomorrow and again on Saturday. Friday is always a late one so there's no way I can write and post prior to Saturday.
I can tell you that Voltric is the chosen racquet of many top players this season says a lot. There's a lot now using VT80. Bear in mind it was only launched this week so the polayers have had very little time with it. And yet, they are using it at the biggest tournament in the world. What must that say about the racquet?
Paul
March 13, 2011
12:40 pm
RobHarrison
Forum Posts: 106
Member Since:
April 15, 2010

Offline
I've been watching the All England's (albeit on TV) for the first time this year. My Saturday afternoon involved marveling at Lin Dan and Lee Chong Wei, but more importantly for me watching the tactics of the doubles.
Having spent years trying to make sure I am aggressive on court I think I am taking it too far. I found it really interesting to see the doubles pairings never smash more than twice in a row, they would always change tactic to pull their opponents out of position, then smash in such a way as to bring their net partner into play rather than hit outright winners.
I thought Sky's coverage was good and the commentary quite insightful. However from a personal point of view I would have liked the camera to remain at the back of the court, rather than flicking to the more dynamic side view, as I spent quite a lot of the time just watching one pairing, rather than the whole game to watch the movement.
Interested to hear what everyone else thinks as I just see it as a treat to be able to watch high class badminton as it's never on TV.
March 13, 2011
6:07 pm
sppangsess
Malaysia
Forum Posts: 1
Member Since:
March 13, 2011

Offline

March 13, 2011
7:20 pm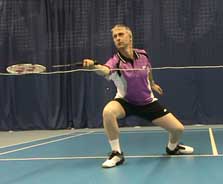 Paul Stewart
Cheshire, UK
Forum Posts: 1283
Member Since:
February 15, 2011

Offline
Rob
At this level of play defences are so good, movement is so good, deception is so good. Smashing the shuttle to death doesn't work. Watch last years All England Mixed Final and you'll see that.
These days players need to work an opening and be patient. Occasionally, they manage to hit a smash that's a winner (usually off a very short lift). However, most of the time there is strategy behind each shot.
Let's look at Boe and Mogenson. Their game is based on getting Mogenson to the rear court. Then they use the right left right combination on their forehands to switch attack and angle to create the winner with Boe usually finishing off from the net. But, they have to work themselves into this opening position which isn't always easy.
Sadly, I couldn't be at the finals this year. I did feel that LCW looked a lot sharper during the tournament. Lin Dan dropping a game in his semi final told me he was missing that killer finish this year. LCW looked awesome this year and didn't waste any time in finishing his games. I can't wait to see the DVD of the final.
The thing we have to appreciate with the top players is that if they're not playing at the top of their game, they are beatable. A drop of only say, 5% in their standard is enough to lose to a lesser opponent – it's just that close.
What you'll also find is that there's a massive gap between top 10 players and the rest, and usually top 5/6 compared to no 10. Let's face it, there's very few players on the pro circuit who aren't good players with good technique. However, they do not possess the consistency, speed and fluency of movement and sometimes power of the top players.
If you watch some of the semi final footage of Lin Dan, look how many times his opponent left the shuttle and it landed in the corner. His margin for error was smaller than a top 20 player, because he is that good.
When I get the DVD's I usually watch them in slow motion so I can copy the movement. I then re-create it in my front room and note all the key points. I then test this again on court to see if there is an improvement to what i already do or whether this style only works for that player.
Paul
March 13, 2011
8:49 pm

Yves
Forum Posts: 55
Member Since:
January 24, 2011

Offline
By the way, for those of you that don't know it, PlanetBadminton has great videos of the All England Championships 2010 and I hope they're going to upload some of the 2011 matches too. But the 2010 videos are also awesome, check out the quarter final between Peter Gade and Taufik Hidayat, truly awesome stuff.
Forum Timezone:
Europe/London
Most Users Ever Online: 196
Currently Online:
3 Guest(s)
Currently Browsing this Page:
1 Guest(s)
Top Posters:
Matthew Seeley: 391
Peter Warman: 239
Ed: 186
Dobbie98: 165
gingerphil79: 158
Member Stats:
Guest Posters: 10
Members: 1461
Moderators: 2
Admins: 2
Forum Stats:
Groups: 2
Forums: 8
Topics: 580
Posts: 4711
Newest Members:
James David, iwanpandin, Delwar, Andyjd5507, thlong
Moderators: LW Support: 0, Design: 0
Administrators: AngieS: 0, Paul Stewart: 1283