Hopefully everything will work smoothly for you – however, if there is something wrong, please take a moment to email us (forum@badminton-coach.co.uk) so that we can put it right !
 Please do not SPAM this forum – anyone found posting non-badminton related messages or ADVERTISING without permission will be removed without notice and may be banned from using the forum in the future.
Membership of this Badminton Discussion Forum is FREE
To join, just click the Register button just BELOW on the right.  Please note however that any strange email addresses (lots of random letters etc) with an obscure user name will be deleted.



Topic RSS
Related Topics
Doubles Positioning and what else is coming up on Badminton Coach website
December 7, 2014
11:27 pm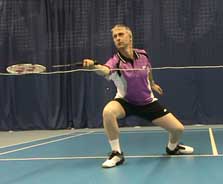 Paul Stewart
Cheshire, UK
Forum Posts: 1283
Member Since:
February 15, 2011

Offline
It's been a long time since I posted in my corner so thought I would share a few things that are in the pipeline and soon to be released.
1) I am writing a multi part series of articles on doubles positioning. If you have any questions or elements to discuss or comment on, please do so as I would like to make this the largest series of articles I have written.
2) if you've been following my Facebook page then you're aware that something BIG is also looming with an announcement this week. Hopefully I will have the back completed by Tuesday at which time I will record a quick video and launch. Subscribers will soon receive an email about it and then I will also launch through my website. In a nutshell I am looking for some guinea pigs around the world to join my international team, but additionally will be looking for UK based players too.
3) I went to a senior bronze tournament last Saturday and will report on a number of issues from this event which I found startling.
In addition to all of this, which is a huge amount of work, I am writing a few racket reviews and launching my stringing page.
I'm really sorry there's not been much action on this website for some time but it's all been happening in the background and I couldn't say much more in case some of it failed to happen. At least that's not the case now and we are just talking dates to get all of this information to you.
Paul
December 8, 2014
4:19 pm
Roger
West Midlands UK
Forum Posts: 147
Member Since:
March 10, 2013

Offline
Hi Paul
Really looking forward to all the goodies that you've mentioned, particularly the doubles positioning.
With this in mind I'd like to hear your views on the woman's role in MX.
Having seen a number of First Division local league games over the last couple of years it seems that, based on what the top players are doing, women, rather than making the net their focus, are attempting to play a more level doubles game. Not always with success.
Roger
December 18, 2014
3:51 pm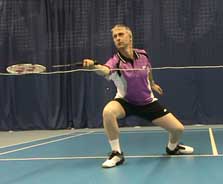 Paul Stewart
Cheshire, UK
Forum Posts: 1283
Member Since:
February 15, 2011

Offline
This is why I am writing a multi-part series which will be the biggest series I have written. I have to cover my bases here in respect of different standards.
I watched a tournament the other weekend and I was shocked over a number of incidents. As a result I am writing a post on this tournament first and then complete part 1 which is on level doubles.
The issue here is finding the graphics to use with the text.
Paul

Forum Timezone:
Europe/London
Most Users Ever Online: 196
Currently Online:
6 Guest(s)
Currently Browsing this Page:
1 Guest(s)
Top Posters:
Matthew Seeley: 391
Peter Warman: 239
Ed: 186
Dobbie98: 165
gingerphil79: 158
Member Stats:
Guest Posters: 10
Members: 1449
Moderators: 2
Admins: 2
Forum Stats:
Groups: 2
Forums: 8
Topics: 580
Posts: 4711
Newest Members:
mbahlima653, wilfred, Lilly William, Manohar, tung1998ndvn
Moderators: LW Support: 0, Design: 0
Administrators: AngieS: 0, Paul Stewart: 1283