Hopefully everything will work smoothly for you – however, if there is something wrong, please take a moment to email us (forum@badminton-coach.co.uk) so that we can put it right !
 Please do not SPAM this forum – anyone found posting non-badminton related messages or ADVERTISING without permission will be removed without notice and may be banned from using the forum in the future.
Membership of this Badminton Discussion Forum is FREE
To join, just click the Register button just BELOW on the right.  Please note however that any strange email addresses (lots of random letters etc) with an obscure user name will be deleted.



Topic RSS
Hosting Issues - Planning To Move - Possible Site Downtime
June 29, 2010
2:16 pm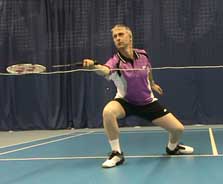 Paul Stewart
Cheshire, UK
Forum Posts: 1283
Member Since:
February 15, 2011

Offline
Hi Everyone,
Just a  quick post to let you know that sometime over the next few days I plan to change hosting company as we have had too many issues over the last 6 months with our current one.
Unfortunately, the process may take between 24-48 hours to complete and at some stage during the process the site will go down whilst the DNS is assigned to the new host.
Sorry for any inconvenience this may cause, but I'm close to launching my online coaching program & would rather go through the pain of a move now as opposed to later when the program is running.
To Your Success
Paul
July 1, 2010
5:01 am

Marc
Canada
Forum Posts: 27
Member Since:
June 6, 2010

Offline
Hi Paul,
I'm sure we're going to survive the downtime, and I
hope it will be as painless as possible on your end. This whole 'online
coaching program' thing sounds pretty exciting, so yes, do everything
you need to in order for that to work.
While this is an
announcement topic, I was looking at the forum structure, and I'm
amazed that with background in NLP, you didn't put up anything
regarding the use of mental techniques, or a mental-specific part. I'm
very interested in NLP myself, and most of us could use the concepts
you'd be able to teach. And I'm sure other members would love to have
their brains picked, and to teach each other a few things in that area
as well. I for one have a lot to learn from players with experience in
competitions.
In fact, a "suggestions" section or thread would be
great. That way I wouldn't feel like I'm hijacking your announcements
in order to make them. And since this is such a small forum at this
point, I believe it would be great to hear about all the bright ideas
our current members already have.
This is where I stop. Good luck again switching hosts!
July 4, 2010
10:36 pm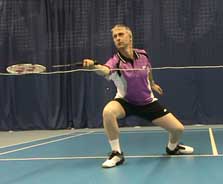 Paul Stewart
Cheshire, UK
Forum Posts: 1283
Member Since:
February 15, 2011

Offline
Marc
Thanks for your message. The switch has seemed to go smoothly without any glitches. Let's hope our new host keeps up the good work.
Interesting topic you've covered here I thought with a big smile on my face! All I can say for now is wait a week or two and you may have a few more answers.
Marc, your idea of a suggestions thread is good. Why don't you start it and see where it goes. I'll watch it very closely and do my best to answer the suggestions as best I can.
Paul

Forum Timezone:
Europe/London
Most Users Ever Online: 196
Currently Online:
3 Guest(s)
Currently Browsing this Page:
1 Guest(s)
Top Posters:
Matthew Seeley: 391
Peter Warman: 239
Ed: 186
Dobbie98: 165
gingerphil79: 158
Member Stats:
Guest Posters: 10
Members: 1510
Moderators: 1
Admins: 2
Forum Stats:
Groups: 2
Forums: 8
Topics: 580
Posts: 4712
Newest Members:
nbaby, a_grimshaw@yahoo.com, poloplayer, Aron Roy, Michael Rathjen
Administrators: AngieS: 0, Paul Stewart: 1283