Helping Badminton Players Win More Points & More Games
Helping Badminton Players Win More Points & More Games
Sharing My Passion For Badminton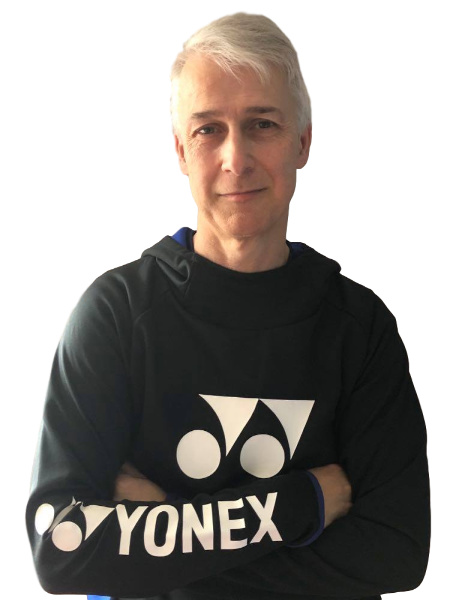 This site allows me to share my passion and knowledge of badminton.
As an International Advanced Badminton Coach, I help players on a one to one basis (mainly across Cheshire and Manchester), via my online badminton coaching club and at my UK weekend residential courses (where I regularly have players flying in from abroad). I also receive invitations to coach players abroad and am happy to travel.
As well as badminton coaching tactics, strategy, hints & tips, I publish badminton racket reviews. These reviews offer my personal opinion of a racket based on look, feel, overhead performance, defence and net play. It is important to note that whilst I am sponsored by Yonex, my reviews are my own, and not bias towards any brand. I always recommend that players test rackets for themselves when ever possible.  There are so many badminton rackets available on the market that sadly I cannot review them all, especially as I have to rely on retailers to 'loan' the rackets to me.
I have had the pleasure of stringing for many world class players at the BWF All England 1000 Series Tournament on a number of occasions, as well as twice at the BWF Barcelona Spain Masters & also the World Championships in Glasgow in 2017.


UK Badminton Weekend Course Testimonials
"This is easily the best coaching I've had, it's a really in-depth couple of days and time very well spent. I've played for a number of years and knew some areas needed improvement but hadn't expected such a thorough step-by-step assessment of every aspect of my shot production. The course has really helped me think more about my games on court and to play 'smarter'….and, there has been some improvement…!!
No hesitation in recommending Paul's course and plan to attend again later this year….." Michael, June 2019