Helping Badminton Players Win More Points & More Games
Helping Badminton Players Win More Points & More Games
Sharing My Passion For Badminton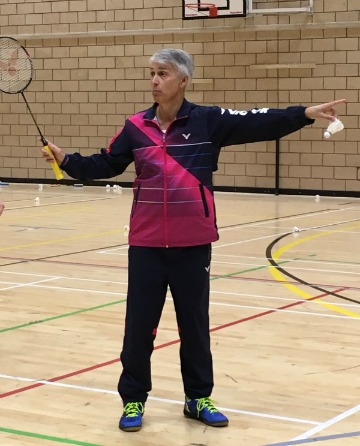 This site allows me to share my passion and knowledge of badminton.
As an International Advanced Badminton Coach, I help players on a one to one basis (mainly across Cheshire and Manchester), via my online badminton coaching club and at my UK weekend residential courses (where I regularly have players flying in from abroad). I also receive invitations to coach players abroad and am happy to travel.
As well as badminton coaching tactics, strategy, hints & tips, I publish badminton racket reviews. These reviews offer my personal opinion of a racket based on look, feel, overhead performance, defence and net play. It is important to note that my reviews are my own, and not bias towards any brand. I always recommend that players test rackets for themselves when ever possible.  There are so many badminton rackets available on the market that sadly I cannot review them all, especially as I have to rely on retailers to 'loan' the rackets to me.
I am sponsored by a leading Badminton brand called Victor and helped establish their Ambassador program in the UK, enabling players across the country to 'try before they buy'. I also attend the All England tournament held in Birmingham each year, heading up Victor's stringing team.

UK Badminton Weekend Course Testimonial
"Attended the 2 day intermediate course (Nov 2018) and couldn't be happier with the results that I came away with. From Start to finish Paul and his experienced team showed you all the "proper" way to play, making your weaker shots stronger, Correct footwork/Stance, Net shots and clearance shots. My game has improved so I need to get the practice in now. Thanks again to all involved. PS met some nice people to as everyone who attended are all there for the same reason.
Thanks Again."
Paul M, Dec 2018