Yonex Astrox 88D – Background
The Yonex Astrox range was launched in 2017 with Astrox 77 available in two colour versions. Of course, with any new range, we all eagerly wait for the upgrade. This was launched in 2018 with the introduction of the Astrox 88. Rather than one racket being available in two colourways, the Astrox 88 was launched with two completely different versions. In this review I will focus on the Yonex Astrox 88D version, the "D" being short for "Dominate." The brother to this racket is the "S," which is short for "Skill."
As top of the range rackets, I expect stiff frames. Additionally, the Astrox series is replacing the players favourite Voltric range, which means these rackets are expected to be head heavy. It's a tall order replacing the popular Voltric rackets, so these will have to deliver to gain favour and a good reputation in the market.
Since the launch in 2018, many of the worlds top players, in all events, have traded in their old racket for the Astrox 88 in one version or another. Astrox 88 is already winning titles at the highest level, so, with this specification and growing reputation, I should be in for a treat.
The Yonex Astrox 88D is a good looking badminton racket featuring a half black, half red colourway on the head with yellow decals, moving into a black shaft, then green moving onto the ferrule. The shiny finish and colours look good without being garish.
My review sample is a 4U (80-84g) with a grip size G4, not my favourite size, but most common amongst Yonex rackets in Europe. The standard full length cover in black, with silver decals is included. The frame required stringing and I selected a .066 gauge string for the review at my preferred tension for reviews of 25lbs.
On one particular test with 88D, I had the opportunity to compare the racket to Voltric 80. This was very interesting and helped me note a number of differences. Of course, this combination of stiff frame and head heavy specification are well known to me and makes testing so much easier.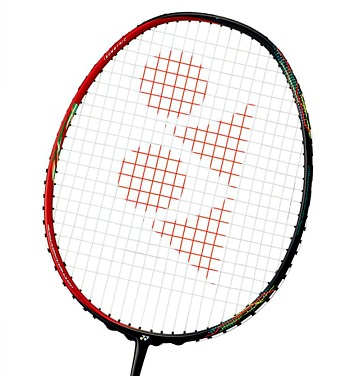 Astrox 88D has an interesting feel. This is a head heavy racket, but the weight is not confined to the top of the frame but almost evenly spread around the head. Consequently, it hits strong and fast and is highly maneuverable. Without doubt, Voltric 80 carries more head weight and this may disappoint some players who are looking for a good replacement to that racket. That said, Astrox 88D hits really well and there were no issues hitting a good length without much effort.
Unlike some head heavy rackets, 88D delivers time after time and does not cause tiring in the arm. The fast swing allows good, clean hitting from the corners whether hitting high or low. I like it.
The ability to generate good racket head speed without too much effort allows a range of drop shots to be sprung on your opponent with such ease and precision. In some older Yonex rackets, there has occasionally been a kind of "boxy" feel to the shot, as though the racket needed an aerodynamic injection. There's none of this with the Astrox 88D, again, just good clean hitting.
Smash was good too although I question whether the heavier 3U will do a better job without losing much in speed. My hitting partner Andy certainly found a smash he didn't have with his other racket, with a bit more punch. Perhaps he is realising that the heavier head isn't always the most powerful? The ability to generate good racket head speed is important when hitting the smash and this racket helps you do this more easily than some I've tested recently.
As we moved into mid-court hitting, this racket continued to shine. Flat drives were really easy, with a great feel and thankfully without tiring the arm. The shuttle reacts quickly to the slight change in the head sending it in a different direction. Don't expect super speed from Astrox 88D, the S version feels faster, but it's still very good, high maneuverable when it matters.
Once again the question is whether the 3U version will be better springs to mind. I felt I could defend all day with Astrox 88D seemingly impenetrable at times. It's got a beautifully solid feel on blocks, drives and lifts which really surprised me.
If only I had a G5 grip to place the cherry on the top of the cake. I loved the quick change of direction this racket delivered. It's not going to be the fastest frame, but it is so maneuverable I am questioning whether I need the frame to be quicker.
I can't fault the Astrox 88D in maneuverability around the net. There's a lovely touch, so light and yet deadly, with a slight change in grip and a touch of finger power and the shuttle is darting towards the floor. Yes, this fast injection of power and then the ability to play with the deftest of touches. Sublime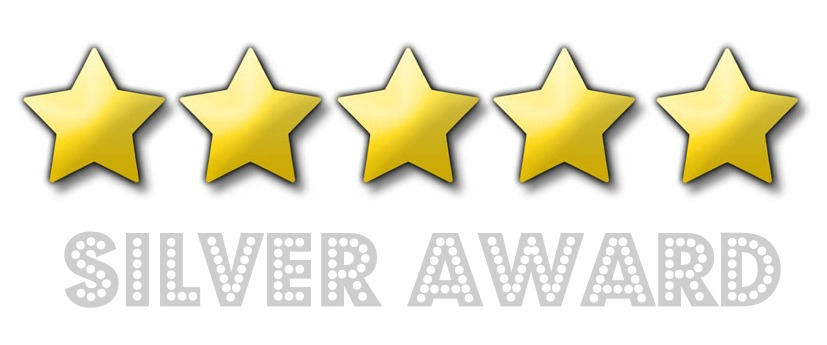 Astrox 88D has really surprised me. I expected a top heavy, super-stiff frame which would make the racket difficult to play with for a large percentage of the player population. Instead, I found a rather heavy but fast frame, more forgiving than most which could easily be an all-rounder despite the fact it has a brother that is quicker, albeit not as head heavy.
My initial thoughts were not great about Astrox 88D and this is why I test over a period. I like this settling in, and over time, Astrox has shined brighter and brighter. Whilst I still prefer the smaller G5 grip, sadly Yonex does not offer this size to the European market, so we'll have to live with it. Remove the leather grip and place your grip direct onto wood to slightly reduce the size.
RRP on Astrox 88D is £185 but retailers are already discounting to around £165 which is still a lot of money for a racket.  The highest recommended tension is 28lbs which is still a shade low for a racket of this calibre. This is a professional players racket and I would have expected to be registering a 30lbs recommended tension.
Overall, I've had a lot of fun testing the Yonex Astrox 88D and it will be a shame to return it to the retailer. My thanks to ClubRackets.com in Sheffield for the loan of the racket. I think Astrox 88D will prove to be a good seller for Yonex, irrespective of the price tag because it delivers so well around the court. Because of this, I award Yonex Astrox 88D a 5 five silver rating and can honestly say, I wasn't expecting that!
Yonex Astrox 88D Video Overview