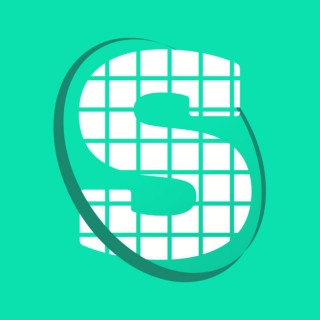 During this years All England Badminton Championships, I met with the Stringster team who were keen to demonstrate their new app. The app was still in development stage when we met, although it was close to the finished version. I was really impressed with Stringster which is the first app that accurately measures the string tension on a badminton racket.
There are two versions available on this app, the players who measure each of their rackets, and the stringers version which measures customer's rackets. I have the stringers version although there is no difference in the way that Stringster measures the tension.
Whilst I can see the benefit of using Stringster, especially as a badminton racket stringer, where does Stringster fit for players?
A beginner wouldn't need the app as string tension is not an issue with them. They are learning the game and the language that is part of the game. An intermediate player could make use of it to check their string tension, although their performance is more effected by their level of skill rather than their string tension. Advanced players are more aware of racket maintenance and already know when a racket feels "soft" and requires a restring. My conclusion is that Stringster will appeal to those players who take the time to learn about badminton, rather than just play it. These players pay attention to detail and wish to learn more about rackets, string types and tension and will test how these combinations affect their performance.
Some will like the Stringster app as they can test whether a stringer has restrung their racket to the required tension. I hear stories of players asking for a particular tension and the stringer does not restring to the tension requested. Stringster also allows players to test different strings and check tension loss over a period of time and therefore it is very useful for player testing to gather this data. Decisions can be made based on the feel of the string and how the string performs over time. If one string loses tension at a faster rate compared to another, then the player may find this a deciding factor when selecting their next string.
For a stringer, there are a number of uses. If they haven't broken a string, I can test a players tension before I restring a racket. This is a huge surprise to some players who think they are playing with a higher tension. Occasionally, a player I don't know asks me to restring their racket at a high tension. I ask to measure one of their other rackets because I need to verify whether the tension they are asking for is close to what they are used to. If a player uses another stringer, I have no idea which stringing machine this stringer is using. If they string on a manual machine, then string tension is usually lower by around 10%. What I am doing is confirming their stringers work and hope it is accurate, which of course can be based on the type of machine they use. There have been occasions when I am asked to restring a racket at 28lbs only to find their existing rackets are playing around 23lbs tension. The disparity in tensions is high. If the player says that their other rackets are recently restrung to 28 lbs and they are playing at 23lbs, then this will make me doubt they were actually restrung to 28lbs. Of course, this opens the discussion and helps us both decide the right tension for the player.
Save
Save
Using Stringster To Test Badminton Racket String Tension Prior To Restringing
Using Stringster To Test Badminton Racket String Tension After A Restring
As you can see from the video above, the Stringster app is really simple to use. You follow a logical system to enter the details of your racket make and model together with the string type and tension. When all data is entered, you tap the record button and then ping your racket by tapping against your hand. The app shows the percentage recorded and when it reaches 100% it will produce a figure. This measures the pull tension a racket was restrung with initially. With every following measurement it shows how much of the original tension is remaining and therefore how much tension has been lost through play and time.
I think Stringster is a great idea and a welcome tool for stringers and players. Whilst this will allow players to be a little more educated, it doesn't necessarily mean stringers will become busier. However, it may mean that some stringers need to ensure they are doing a good job and restring to the desired tension of the player. I also hope the app will educate players more in terms of the tension they play with, which in turn will take some of the guessing away from stringers. It is far easier to string to a specific tension rather than a player wanting a "tight" restring.
If you would like to know more about the app then visit: https://www.stringster.net or you can search for it on your smartphone. It is available on Android and IOS.
Personally, I love the app and use it every day.