Better late than never…
Former GB National coach Stuart Wardell has joined my coaching team for my next training camp on September 16-17. This is an advanced course and we look forward to welcoming players from across the UK and Europe who are aiming to significantly increase their badminton skills.
Stuart was previously Head Coach at Wimbledon Racquets & Fitness Club in London. He left Wimbledon to join the coaching staff at Badminton England in Milton Keynes where he was primarily responsible for coaching our elite singles players. This included coaching Rajiv Ouseph, nine times National Mens Singles Champion and current European Champion.
Stuart was also lead coach on numerous international trips which meant he worked with our top doubles players such as World Mixed Doubles Bronze medallists Chris and Gabby Adcock, and Olympic Bronze Medallists Marcus Ellis and Chris Langridge.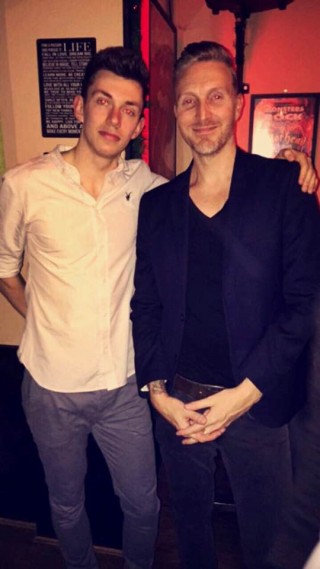 Stuart with Toby Penty
I am delighted that Stuart has agreed to join my team and look forward to working with him at Lilleshall. It's rare to find coaches with Stuart's knowledge and experience and I'm sure both myself and the other coaches in my team will enjoy listening to and watching him in action.
In July, former Ladies Singles National champion Fontaine Chapman joined our coaching team. Now I have Fontaine's coach for this weekend!
I usually only accept 16 players on this course. This allows us to spend more time with each player dissecting their game and fine-tuning their skills. As always, the focus for the weekend is in the development of skill and application of knowledge.
This will be a very special weekend. As I have an extra coach, I am opening up an additional four places to players who meet the grade. This means you must be playing either division one or have played at the top of division two. You must also possess the basic hitting skills and demonstrate a high level of competency in most strokes and movement skills.
Time is short and this amazing opportunity will not be available for very long. So, if you are interested in attending and meet the criteria, then click on the link and apply NOW. I will only process applications once I have spoken to you and agreed you can have a place. Be quick and you could be on court with Stuart, myself and my coaching team in under two weeks!