Yonex Duora Z Strike Background
The Yonex Duora Z Strike badminton racket was first seen at the Super Series finals in 2016. This was the racket of Denmark's Viktor Axelsen who was recently crowned singles BWF Total World Champion 2017.
The Duora series did not have the best of starts, primarily driven by players not liking the two-sided frame (one fast, one slow) some without even testing the racket. I think Duora deserved a more open-minded response and personally consider the range to be a success.
As expected, Duora ZS arrived with the now familiar full length Duora cover. The copper, black white colour combination looks fantastic in a nice matt finish. This is a 3U version (85-89g) G4, larger grip, which is the standard grip size for Yonex rackets in Europe. Whilst I'd love to have the G5 option, I understand and appreciate the business challenges in delivering this. It's a shame though, and I know Axelsen uses a G5 grip size with towel grip direct onto the wood (original grip removed). The racket arrived as frame only which allowed me the option for string and tension – a good move by Yonex. I selected BG80 at 26lbs.
According to the decals, this is an even balanced racket with extra stiff frame. Duora Z Strike follows the Z Force 2 with a compact head – very familiar although a completely different feel. Immediately it had a good feeling to it although I would have said it was more slightly head heavy rather than even balance. Perhaps my tastes are changing.
Having grown up with head heavy, stiff frames there is instantly a great feel with this racket. The grip is a bit chunky for me which spoils it a little but I'm used to this with most manufacturers offerings in the UK. Aside from that there is a weighty presence and a good solid hoop. Surprisingly, there is more lateral movement with this frame rather than the usual Yonex 'solid-as-a-rock' specification.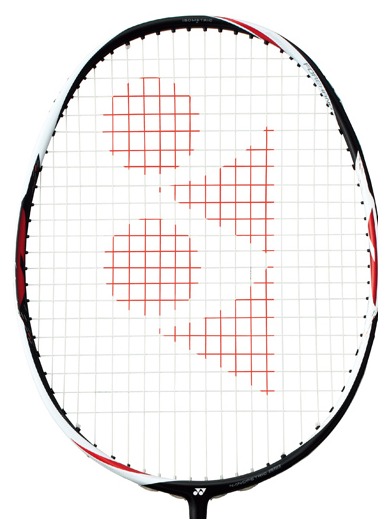 Ahhhh, that's nice. Lovely clean hitting, a fabulous feel on impact with the knowledge that there is enough weight in the head to feel where it is moving. There was little to no difference which side I hit clears with, the shuttle just goes. There are no mishit issues with the compact head and, at the moment, no evidence of fatigue- a superb start.
Drop shots were strong and clean. No matter which shot I played, I can always feel the head of this badminton racket. For me this is a positive because I like that kind of feedback. Yes, it's a touch in your face but much better than the subtle approach that the super-light headed rackets employ.  It didn't bother me which side of the racket face I used, I still got good results. I noted though that this is one meaty head which carries well and is always felt. For some that could be too much, but I liked it.
Onto the smash. I prefer a bit of weight in the head and Duora ZS delivered beautifully. It's definitely slower through the air compared to other frames but most certainly packed a punch. Mark struggled a little to dial in his big smash and maybe it was a touch too stiff for him.
Flat drives and pushes were surprisingly not as easy as expected, although possibly a touch of armchair exercise may solve that. Again, there is tremendous presence in the racket and I'm a bit perplexed why shuttles weren't flying with the usual speed.  There were no signs of fatigue.
Defensively the Duora Z Strike is pretty good. It's not a super-fast frame but a solid performer. Maybe this is why I don't see so many doubles players using ZS, preferring D10. I thought it handled well, but it definitely wasn't the fastest out of the blocks. That said, I loved the beef behind the shot and when you connect there is a good, satisfying feeling. Blocks were really solid. It's the lifts and drives where the hands have to work hard – I was expecting more.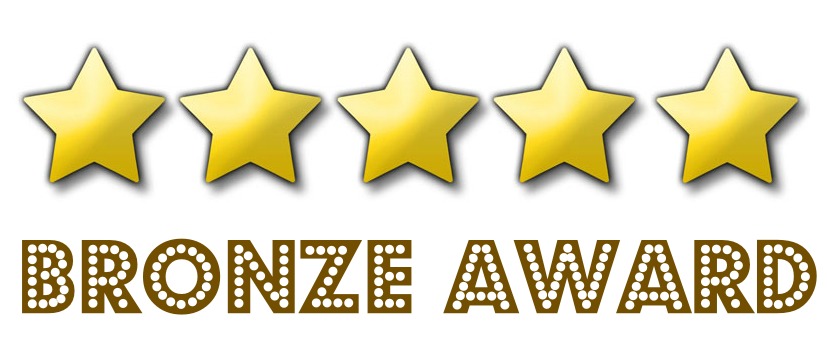 I'm a big fan of this badminton racket. It suited me really well and I had a great time testing it over the three-five weeks. I wouldn't want any more head weight and consider it is close to perfect for me, except for the grip size. Mark didn't get on as well with it which just reminded me that we can't all like the same racket despite the marketing etc.
My only negative comment about this racket is that Yonex have used a grommet strip at the 12 o'clock position. Additionally, there are clear plastic U grommets at the throat. To date, nobody is selling spare grommets for this racket which really annoys me. As a stringer, I like to have spares for most rackets. It's disappointing that Yonex have released the racket without catering to the needs of stringers by ensuring replacement parts are available.
There are a number of professional players using Yonex Duora Z Strike including new World Champion Viktor Axelsen, Olympic Champion Carolina Marin and a host of other singles players. I'm surprised there are very few doubles players using this great racket.
RRP is a weighty £200 and online retailers are selling for around £170 mark. It's a lot of money for one racket and as always, players need to justify this in terms of what they get in return. I think Duora Z Strike is a superb racket and up there with the best of Yonex. For me, it's as good as Voltric LD Force but I recognise it's not as forgiving. Congratulations Yonex on giving us another great racket.
Having thought carefully about my feelings about the racket, plus the issues Mark had, balanced with a hefty price etc, I am awarding Yonex Duora Z Strike a five star bronze.
Watch My Yonex Duora Z Strike Video Review