Hopefully everything will work smoothly for you – however, if there is something wrong, please take a moment to email us (forum@badminton-coach.co.uk) so that we can put it right !
 Please do not SPAM this forum – anyone found posting non-badminton related messages or ADVERTISING without permission will be removed without notice and may be banned from using the forum in the future.
Membership of this Badminton Discussion Forum is FREE
To join, just click the Register button just BELOW on the right.  Please note however that any strange email addresses (lots of random letters etc) with an obscure user name will be deleted.


Topic RSS
Related Topics
High end Yonex trainers?
March 2, 2010
2:57 pm

JordanGreen09
Leyland, Lancashire, England
Forum Posts: 18
Member Since:
March 1, 2010

Offline
I'm actually thinking of buying a new pair of trainers some time around Easter when I get a little more money in, and of course I'm primarily looking at a Yonex pair.
The current competition seems to be between the SHB-200 and SHB-101. But there are so many opinions and most of the time I see people saying things such as "they look bad" or "the colours are ugly" which mean absolutely nothing to me whatsoever. 
So if you guys know of anyone or yourselves have either one or both of those pairs and can give your two cents it'd be really helpful to see what you think.
March 2, 2010
5:46 pm

Michael K
Forum Posts: 6
Member Since:
March 1, 2010

Offline
I use the yonex shb 101ltd. These are very comfortable and stable. These are my second pair as I usual get through shoe in about 4 months. I have notice recently with yonex shoes that since the addition of the "lateral claw"
I get tearing along this structure. But in the shoes defence I play anywhere up to 12-15 hours a week in them so I get value for money. I am not a big fan of the 101 as I find the heal slightly too high, I much prefer a thin sole. Found the shb 91 to be perfect but couldn't get them locally anymore (worn out all the pairs I could find). I recently switched to Victor 9500 and find them great. As I always tell people the one area you should spent as much as possible is on shoes they are the most important part of sports gear. Haven't gotten a chance to try the shb 200 yet but I am sure someone here has.
March 2, 2010
10:37 pm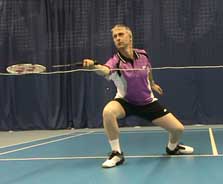 Paul Stewart
Cheshire, UK
Forum Posts: 1283
Member Since:
February 15, 2011

Offline
I have both pairs of shoes. i tend to use SHB200 for coaching as it has the a bigger cushion heel and 101 for playing matches. Whilst I have played a few games in SHB200, the bigger heel gives me cause to question stability although I haven't had a problem. So, it could just be me.
There are a number of new Yonex shoes due to be released in UK very soon. From memory, so please don't quote me on this, there is SHB85, SHB72 and a budget shoe but I forget the number.
From what I know, the SHB85 are very similar to SHB65 in Japan. This was is a very popular shoe in Asia and is popular with players too, so worth checking out when it arrives.
The new Yonex shoes will be available from May, but bear with me here because it may change. Personally, I like the look of SHB85 and can't wait to get a pair. That said, I'm so light on shoes I've got to be careful – I don't want to start a competition with my wife, because, when we're talking shoes, she wins!
I was asked to test another brand for the retailer I'm connected to. They were really good too. The only thing I didn't like was the colour – they were black. But, they were extremely comfortable and had been designed by a foot specialist who has been responsible for many top-rated shoes in other sports. As I am contracted to Yonex, I won't be wearing them except as a fashion shoe. That said, I do prefer Yonex shoes but I always believe in giving credit where it's due.
Paul
March 2, 2010
10:50 pm

JordanGreen09
Leyland, Lancashire, England
Forum Posts: 18
Member Since:
March 1, 2010

Offline
Thanks Paul, really good to hear from a Yonex sponsor who has tried and tested both. Like I said in the start, I'm looking to buy around Easter, so another month to wait isn't going to be a problem. Paul, do you know of a publicly available site to see up-and-coming Yonex products (besides their official home site which appears to be about half a year slow). Or would it be possible for you to post some note-worthy future products in a thread in this forum every now and then? I know I'd definitely pay attention to it, I'm always looking to keep my gear up to date. Cheers.
March 2, 2010
11:25 pm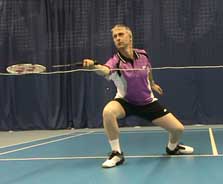 Paul Stewart
Cheshire, UK
Forum Posts: 1283
Member Since:
February 15, 2011

Offline
Hi Jordan
There aren't any sites that have the updated Yonex information that you're enquiring about. Maybe this forum can fill the gap?
I do have a very good source of information that has consistently delivered and been right every time. Generally, I know about what's happening before the UK team know. But, I still have to wait to get the official confirmation before considering releasing anything because I don't want to get it wrong and look an idiot. Also, i am fiercely protective of Yonex and do not consider it is correct to publish information when the team in London may not have heard the news.
By all means email me about new gear but I won't publish on the forum until I'm officially told.
What i will do is review new products on my blog and post a note to the forum/subscribers list about the update. I'll have a number of new rackets to review very soon including Nano850, Arcsaber 8DX (I like this and may use it next season), Arcsaber 5.
For All Englands, there will be a limited edition 6 racket bag, Arcsaber 100 SE (Arcsaber 7 with a new paint job and price), T shirts etc. I won't be reviewing bags, t-shirts or clothing although it 's great that Yonex are bringing in tracksuit seperates this year. So for those that fall between sizes, you can get a custom Yonex tracksuit.
I've given quite a bit there for you, but it's all official and some will be available at All Englands commencing next week.
Paul
March 2, 2010
11:43 pm

JordanGreen09
Leyland, Lancashire, England
Forum Posts: 18
Member Since:
March 1, 2010

Offline
March 11, 2010
5:07 pm

m.y
Forum Posts: 50
Member Since:
March 1, 2010

Offline
March 11, 2010
10:13 pm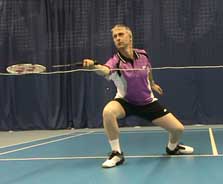 Paul Stewart
Cheshire, UK
Forum Posts: 1283
Member Since:
February 15, 2011

Offline
Poor trainers can be detrimental in any sport and badminton is no exception.
There are plenty of good sport-specific badminton shoes on the market. If you can afford them, then I would buy them. They will probably give you far superior grip on court, be far more comfortable to wear during your games, and hopefully ensure you get fewer or no injuries.
Paul
March 19, 2010
2:46 am

wonderful
Hi Paul
I want to share something about SHB85 & SHB 65.
They look the same in the outside. 
But the midsole material is a little different.
I don't know how to translate the material into Englsih.(Sorry I come from Taiwan and poor English>"<)
So the two pair of shoes are in different price.
65CF is about 30£ expensive than SHB85.
March 19, 2010
9:01 am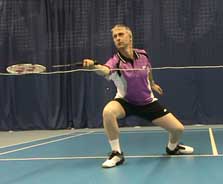 Paul Stewart
Cheshire, UK
Forum Posts: 1283
Member Since:
February 15, 2011

Offline
Yes there is a difference between SHB65 and SHB 85. Whilst they look the same, there are different materials used in the composition of the innersole and sole.
SHB 85 us due for release in UK now. It was available for sale at All Englands and outsold every other shoe on the stand. Retailers have ordered it and they are now awaiting delivery.
It looks a great shoe and it costs less than SHB 101 which has already proven to be a superb badminton shoe.
Paul
Forum Timezone:
Europe/London
Most Users Ever Online: 196
Currently Online:
5 Guest(s)
Currently Browsing this Page:
1 Guest(s)
Top Posters:
Matthew Seeley: 391
Peter Warman: 239
Ed: 186
Dobbie98: 165
gingerphil79: 158
Member Stats:
Guest Posters: 10
Members: 1458
Moderators: 2
Admins: 2
Forum Stats:
Groups: 2
Forums: 8
Topics: 580
Posts: 4711
Newest Members:
Andyjd5507, thlong, angeleena, MatiasMyles, jim_1
Moderators: LW Support: 0, Design: 0
Administrators: AngieS: 0, Paul Stewart: 1283