Thruster K 9900 Neon Orange is the new flagship racket from Victor in their head heavy range. In Europe TK9900 is featured in the new Victor 2017-18 catalogue. This racket has a bit of a dark past. The original TK9900 was launched two years ago and quickly recalled from the market. A mark II version followed later although Europe only received a handful.
This latest version, the mark III (Neon Orange) has now arrived and features a bright orange bumper strip at the top of the head and a glossy finish which distinguishes it from previous versions. The big question now is whether Victor have finally got it right or is this racket doomed?
Thruster K 9900 arrived with the standard full length racket cover, which is so much better than those flimsy cloth bags. This is a good-looking badminton racket in what I describe as dark purple and orange, a very striking combination, with the new gloss finish. This is a 3U version (85-89g) G5, small grip. The racket arrived with a set of Ashaway Zymax Fire 66 Power in orange. I restrung to 25lbs tension. Boy, it looks great with this string!
I had the pleasure to test both mark I and mark II versions of this racket and in both weights. I found the earlier versions very difficult to play with. I'm hoping this version is much better although have my worries that the 3U version may be a touch too heavy to appeal to many players.
Specs for TK9900 are a small compact head, similar to Jetspeed 10, which is also fairly weighty with super-slim medium/stiff. Overall, this is a combination I know very well so I have high hopes that Victor has finally got it right.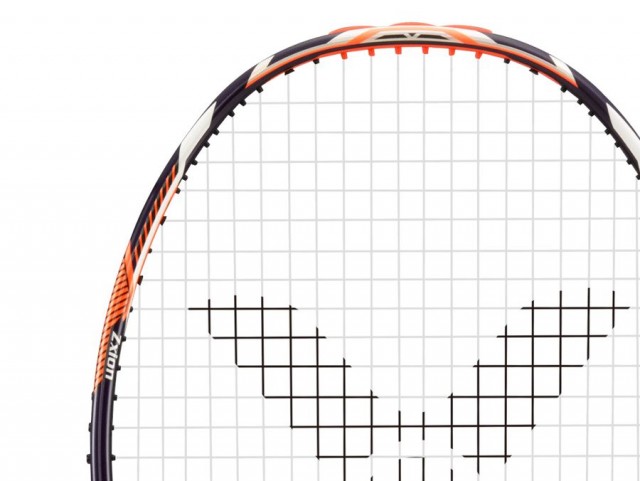 After a few clears it is evident this is a completely different feel compared to previous versions. We now have a powerful and yet incredibly friendly racket that flows beautifully and hits so nice. Whilst I'm not a huge fan of the compact head as it has that "tight" feeling on impact, TK9900 plays so nice and I could easily be converted. This is like playing with an old friend.
Drop shots were really quick and controlled. There is a great, solid feeling on impact with the shuttle without an noticeable lag in the head from the weight.  It's nice to be able to open up with this racket without feeling restricted at all by a weighty beast that can only be wielded for short periods of time. I felt as though I could hit all day with Thruster K 9900, and that's a huge compliment for this type of frame.
Onto the smash. Yes, this racket is powerful and my testing partner rifled a number past me with so much ferocity and accuracy. Whilst I don't hit as hard, I still unleashed a number of big guns which kept me satisfied for the week. Even one or two off-centre shots stayed on course which really pleased me.
Flat drives and pushes were a lot more comfortable compared to other head heavy rackets with similar specs that I have tried. Again, I felt as though I could keep going rather than tire quickly due to the weight in the head. It's another box ticked on this racket.
Save
Save
Whilst this is not the fastest frame from Victor, I was still able to depend a very high percentage of shots. Blocks were really solid, drives flew nicely too. I had to work my hands hard on lifts but was rewarded with a lot of long, deep shots without too much effort.  This racket is surprisingly manouverable.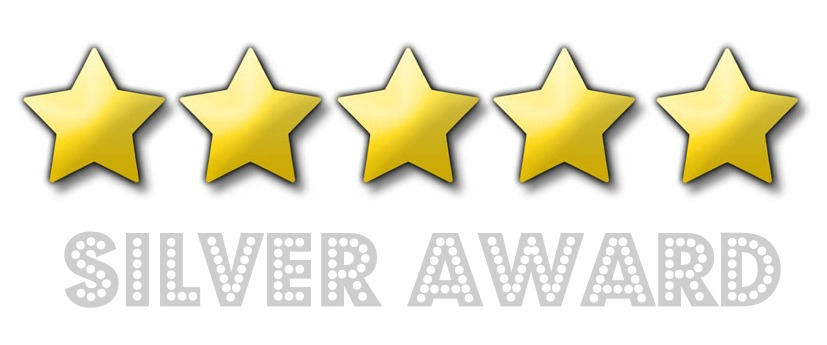 I had reservations about the Victor Thruster K 9900 having played with two previous versions that just didn't feel good. However TK9900 mark III is completely the opposite. These specs are very familiar and I can honestly say this racket is definitely up there with the best. It's a lot more user-friendly compared to Z Force II.
I'll take this one step further and say that is the best Thruster from Victor that I have had the pleasure to play with. It's definitely staying in my bag! What makes this work so well is that Victor have combined the right head weight with the right stiffness in the shaft. It's a winning combination for sure. In the limited time I have used this racket, every player who has borrowed it and tested it has wanted one. That says a lot.
RRP is a hefty £190. Online retails have discounted down to around £145. It's at the top end of the price spectrum and every bit as good as any other top-end racket with this specification. Unexpectedly the 3U version was highly manoeuvrable with plenty of beef too. I had a lot of fun with this racket and it's going to be great to hit with it again. So, for me I am happy to provide a rating of five stars and a silver award.