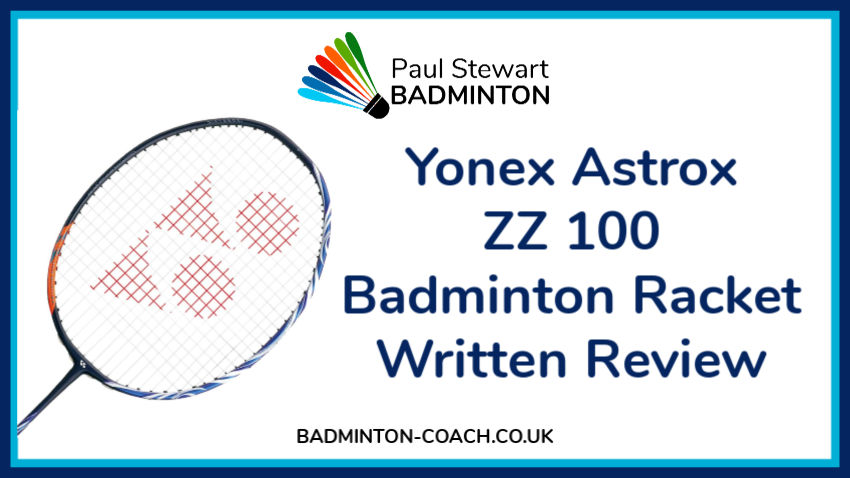 Yonex Astrox 100 ZZ Background
The Astrox range of badminton rackets is primarily recognised for "power."
Launched in 2017 with Astrox 77, the range has continued to grow with the addition of frames to fit the players budget. Of course, the high-end frames always catch the eye of good players and they are usually selected by the professional players which increases exposure.
Astrox 88 soon followed bringing not one, but two versions, D and S; two very different rackets finding appeal with many of the world's top players. Fast forward to March 2020.  Yonex have developed yet another top-of-the-range frame with two versions, namely Astrox 100 ZZ and Astrox 100 ZX. How on earth are they going to better the very popular 88's especially with a price tag that has pushed the limits yet again?
Readers of my reviews in the past may recall that the benchmark for quality was Yonex Voltric 80. My love affair with that racket is well known and it's been a long time since I've been that excited about a new racket, irrespective of brand. However, I may have found the ideal successor in the Astrox 100 ZZ, so let me tell you more…
On to my review of the Astrox 100 ZZ
Yonex racket design is certainly improving. Astrox 100 ZZ is a beautiful matt navy coloured racket with blue and white decals on one side of the frame which are repeated on the super-thin shaft, together with an orange flash towards the throat on the other side of the frame. I did not receive a cover but expect the standard Astrox will be supplied.
My review sample is a 4U (80-84g) with a grip size G5, at last a high-end Yonex racket with G5 grip size! I took the decision to re-string AS100 ZZ and selected a 0.68 gauge string for the review at my preferred tension for reviews of 25lbs.
Yonex had also sent me some information on this racket, which I usually ignore. However, on this occasion I felt I needed to at least read it given the special effort that had been made to send me this racket. The most interesting features for me was to learn that Astrox 100 ZZ has a solid core shaft. I cannot recall ever having played with a solid core shafted racket before. I wonder what this will mean in terms of flexibility etc?  The new head shape had a familiar look about it and whilst there was no mention of it being a compact head, at first glance you can be fooled into thinking it is.
According to the Yonex chart, Astrox 100 is an extra stiff head heavy racket. This is usually my favoured specification, so I am hopeful that this racket delivers.
From the moment I hit the first shuttle, I knew this Astrox 100 ZZ had something extra. There's a completely different feel to this racket, even compared to other Yonex rackets.
It was a joy to hit with a G5 grip size which felt so comfortable. By the end of the first testing session, I could tell this was a special racket. I didn't want to put it down, even when I tested Astrox 100 ZX to compare (a review on this racket will follow).
I've tested so many rackets over the years, so why was this any better…?
Whether a racket is better than your current model is subjective. There isn't a best racket in the world as this is personal to the user. However, let me try to describe the feeling of hitting with Astrox 100 ZZ…
Despite what some have said, this is a head heavy racket. Mine has a balance point around 317mm which definitely places it in the head heavy department. The solid feel on the stringbed reminds of the original Z Force, which was awesome. The kickback from the shaft is completely different. The shaft kinda bends more towards the head. So far, I haven't noticed any difference in timing, but there's a fabulous, solid feel throughout the shot and very fast recovery.
This racket moved really well and delivered great clears. Whilst some have likened Astrox 100 ZZ to the Z Force II, it's definitely a different animal. Whilst the head looks narrower with the new shape, and feels more like a compact racket, it definitely is standard size. Whatever Yonex has done by changing the frame shape, it's a winner.
The shaft is ultra thin, and shorter than some. For the first time ever, Yonex has introduced a solid core shaft rathe than the hollow shaft we have been used to for decades. The entire connection from handle to head just feels right and delivers great, crisp shots time after time. Clears were sailing out of court initially and I had the luxury of turning down the effort button and enjoy the timing and response that Astrox 100 ZZ delivers.
There is a new aero-dynamic feel with this frame although I've no idea why; whether it's something to do with the technology used or just a placebo effect, but the range of drop shots I hit were crisp and accurate, with good trajectory and speed.
Smash power was amazing too, although I question whether the heavier 3U will do a better job. Yes, there will be a 3U version but with a G4 grip. My preference would be the model I'm testing, it doesn't need any more weight. I felt I hit better and harder with this racket compared to Astrox 88 D or my existing racket. That's got to be a good sign.
As we moved into mid-court hitting, this racket continued to shine. Flat drives were really easy, with a great feel and thankfully without tiring the arm. The shuttle reacts quickly to the slight change in the head sending it in a different direction. When I compared to the Astrox 100 ZX, there's a noticeable difference. ZZ was a touch slower than ZX as it has a heavier head. The contact with the shuttle felt much firmer and surprisingly I used less effort to generate the power.
I had a lot of fun testing this racket in defence. Fast exchanges from/to the net demonstrated Astrox 100 is quick to manoeuvre. The solid feel on the stringbed provided plenty of control whether I was hitting flat drives or blocking to the net. Lifts to the rear court were really sharp and powerful, and I had to be careful that I didn't hit too long at times.
I can't fault the Astrox 100 ZZ in manoeuvrability around the net. There's a lovely touch, so light and yet deadly, with a slight change in grip and a touch of finger power and the shuttle is darting towards the floor. Yes, the racket responds to a fast injection of power or delivers the deftest of touches. Sublime.
Yonex have introduced a new shape ferrule which feels really comfortable with an increased flatter area for those players that grip up the handle for net play and serving. This will be a popular addition for many.
Yonex Astrox 100 ZZ – Summary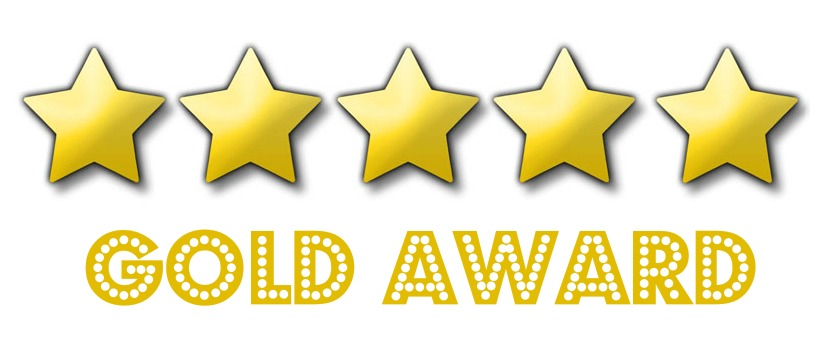 Astrox 100 ZZ lit a fuse for me. I never expected such quality, such ease, such a different feel to anything I've played before and yet it all felt so …right. Have I just found the Holy Grail of rackets? Of course, it may suit my style and my preferences, but it won't be for everyone, we all know that by now. But, holy moly, I really don't want to give this racket back, or even test another at the moment…I want to hit more shuttles with this.
RRP is unknown as I write this review. Retailers are selling this racket at a whopping £220, wow! I never thought I'd see a racket at this price, although on this occasion, hand on heart, I would pay it…did I really say that?
The highest recommended tension is 28lbs for 4U model and 29lbs for the 3U. I still cannot understand the difference here as the weight variation is usually in the handle. However, it's still pretty good and covers 99% of players requirements.
Overall, I've had so much fun testing Astrox 100 ZZ. It's a keeper. Mentally, I can now place my beloved Voltric 80 to rest as there is finally a racket that takes the well-deserved accolade of successor to this great racket. My sincere thanks to Yonex UK for the loan of the racket.
I think Astrox 100 ZZ will prove to be a top seller for Yonex, irrespective of the price tag because it delivers in abundance in all areas of the court. Because of this, I award Yonex Astrox 100 ZZ a 5 five GOLD rating, my first ever, and can honestly say, I am shocked, stunned and feel I need a well-earned break after reviewing this racket.
But wait, I have the Astrox 100 ZX next, which means I get to play with Astrox 100 ZZ again to compare. Oh, go on then!