It's day Two at The All Englands, we knew this day would be busy…
We've been up since and stringing from 6.15am. We open at 9am and it's a good feeling to see that the frames that arrived yesterday are now ready for collection. It's also good to watch the players faces, almost a look of relief and delight that their rackets are ready. Goh V Shem does a quick ping test of his rackets, smiles and looks at me "it's good" he says.
Throughout the day we receive numerous visitors collecting or delivering badminton rackets. There are many frames from the Korean players. I expect they were in the practice halls because I re-strung two more JS12's for Kim Gi Jung. Also, it was a pleasure to see Lee Yong Dae (LYD). He visited us on Tuesday morning bringing 3 BS12's for stringing. I restrung his rackets at a tension of 31/32 lbs. I also restrung a racket for Yoo Yeon Seong (YYS). He sent his racket with another player. Mark restrung Kim Sa Rang's rackets and was then busy stringing many Meteor 80's belonging to Son Wan Ho and Lee Dong Keun.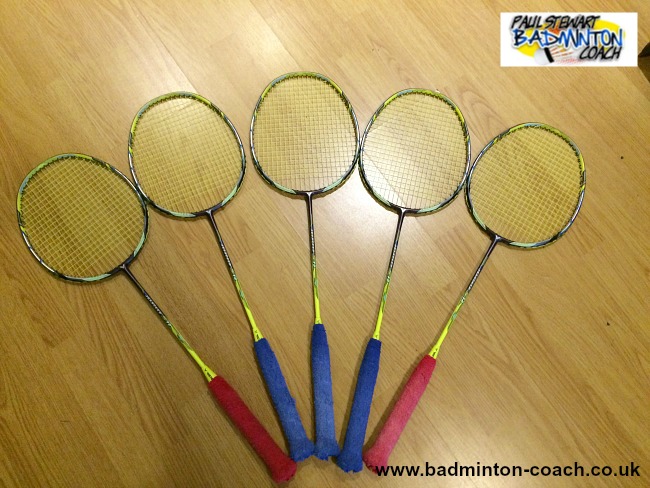 It was so good to meet Ashwini Ponnappa from India. She telephoned me as she had not been given the code for the outside doors to the building. She stayed for a short time before heading for the arena. Boonsak Ponsana also paid us a visit and later returned to use our washing machine!
We finally stop stringing at midnight. A quick count up confirms we have strung 49 frames. Not a bad figure considering the number of interruptions and re-grommetting required – as well as shirt signing!
Wednesday arrives – again we've started early to finish off rackets from the previous day. Today is busy for players and they will be in the arena. We won't see them for most of the day except to collect their rackets from Tuesday. Once again, it was good to see their faces when testing their freshly strung rackets.
Ben has arrived, so at last the full team from last year is re-untied.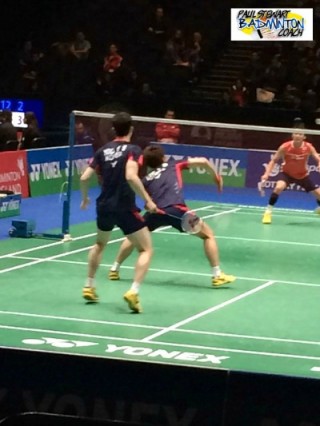 Wednesday is usually a catch up day, except this year we are up to date. A few frames come in for us to string during the day as well as a number of visitors – it's great to catch up with old friends again.
With most rackets re-strung, I decide to time out to visit the arena to watch the badminton and meet up with other friends. Sadly it has to be a short visit, but I plan to return later to watch the World Number 1 pair.
Evening arrives and I pop into the arena to see the Korean pair, LYD & YYS. They are not playing well and look tired. Their attack isn't good and they are making far too many unforced errors. They will need better form if they are to win this tournament.
I return to the apartment and again we resting rackets until midnight. We're really happy that there isn't a huge backlog of rackets this year, but then again, there are many players we haven't seen yet – what will Thursday bring?
See you in Part Three.