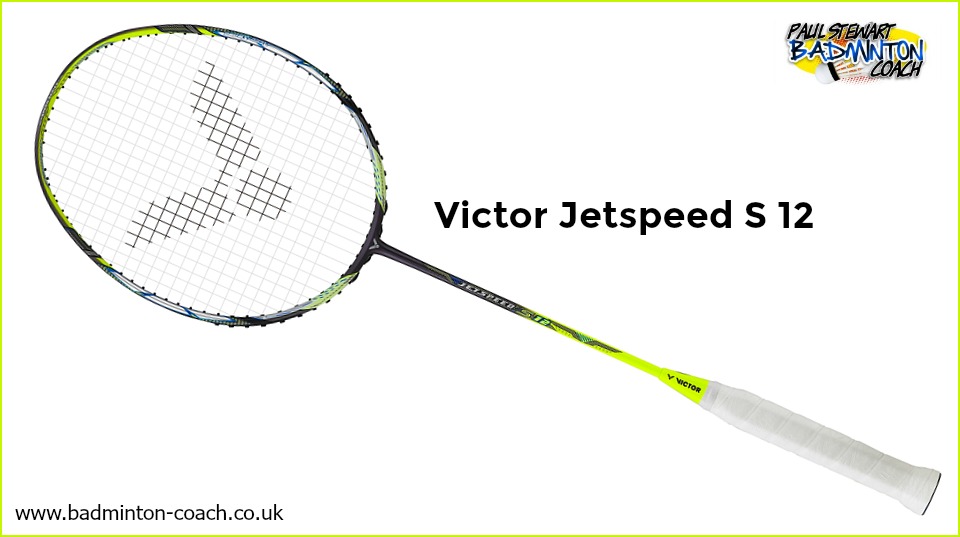 Players who were thinking JS12 will be an upgrade from JS10 may be disappointed to read that I do not see it this way. We are discussing two completely different frames. The lightning speed of JS10 is not in the JS12 DNA. Yes, it's fast but JS12 is definitely a slower frame. The medium flex shaft plays great and for me the overall feel of the JS12, especially the strength and sturdiness of the racket head is a big plus.
Js10 was a significant jump in racket manufacturing for Victor and I was expecting more great rackets to follow. It's a hard ask to expect such a jump again so soon. What JS12 does is provide more breadth to the Jetspeed range and takes another step forward in the march to succeed the excellent and virtually extinct Bravesword range.
For my current racket preferences, which have changed a lot over the last few years, I consider JS12 to be the best racket Victor has produced. But, I have to add that this is my personal opinion based on my circumstances. I have thoroughly enjoyed playing with JS12, moreso than JS10 or HX800.
Placing my personal thoughts to one side, I need to review this racket based on overall performance and price. RRP is a hefty £200. Online retails have discounted down to around £150. It's at the top end of the price spectrum. The 4U version lacked the extra beef in the power department to achieve the rating of JS10. So, for me I am happy to provide a rating of four and a half stars for Jetspeed 12.