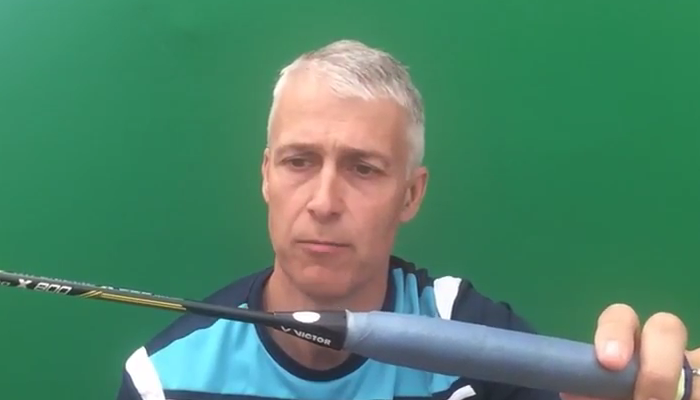 Over the years I have watched players applying grips to their badminton rackets. I've learned that applying a grip to your racket is personal and there are a number of ways to accomplish this.
My personal preferences are based on keeping the grip tidy and not allowing it to affect the performance of the racket in any way. That's why I trim the grip at the ferrule rather than carry the grip over the top and along the shaft. As I said, it's personal preference.
In this video I demonstrate how I replace my grips and this is how I generally replace them when asked to do so by other players. It's not a difficult process, so take your time and have a go.