Choosing the right badminton shoe for you can be difficult. As with most aspects of any sport, footwear selection is both important and personal. You soon build experience in footwear and know the key elements required to suit your feet. But, it takes time. There will be some brands more suitable to you than others, so it's wise to test rather than select based on a name. You'd be amazed the difference a good badminton shoe can make.
With so few badminton retailers, it can be extremely difficult to find a place to try shoes on. It can be a real pain, and result in the high risk option of simply buying them online and hoping they'll be good enough.
Initially, the most important point is selecting the correct size. All shoe sizes are quoted in European, US and UK sizes. They are also quoted in either cm or mm. I suggest you check out your current footwear and remember the size. For me, I am 26.5cm, size 8, euro size 41. When selecting a shoe I ALWAYS provide the cm size first. This has meant I have received the correct size every time.
In this video, I'm sharing with you my thoughts on three of Victor's current range of badminton shoe, namely SH- S80, SH-A920 and SH-P9200. Each shoe has slightly different characteristics and you'll discover my thoughts on the makeup and function of the shoe.
Which badminton shoe do you think will be my favourite?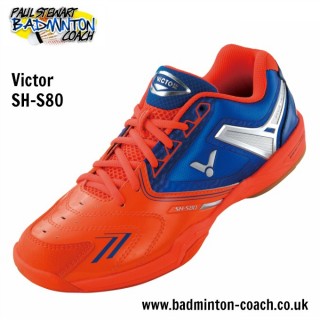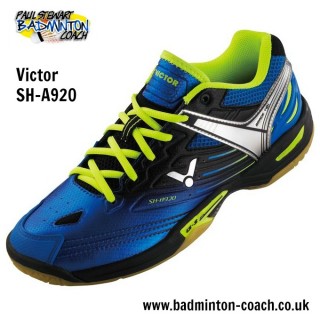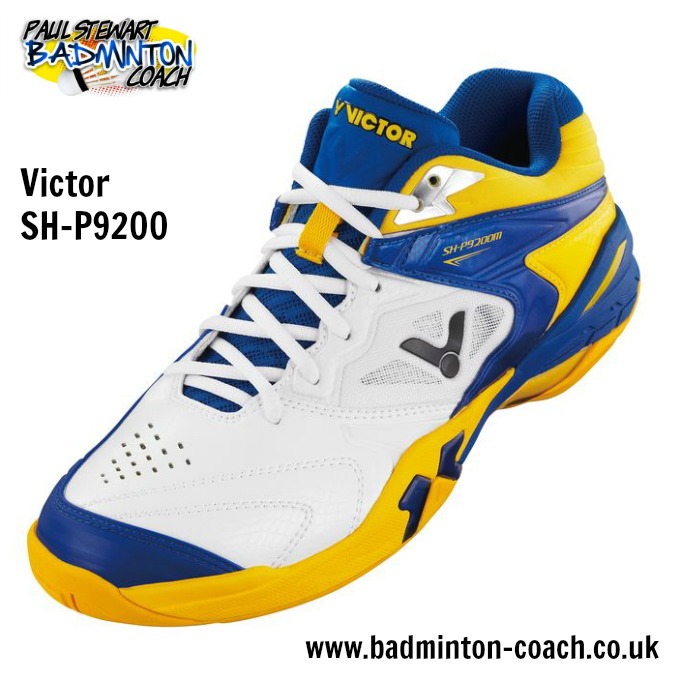 So there you are, a quick review of three of Victor's finest badminton shoes from their current range.
No doubt, in the next year, new shoes will emerge as designs and materials change. The most important aspects of a good badminton shoe are the support they provide to your feet and the grip. Choose well and you can focus on winning.